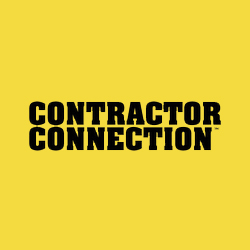 Membership Services Coordinator
Sorry, this job has expired.
Jacksonville, FL
* Meet our Hiring Managers in person.

* Visit us on Wednesday November 13th at 10:00 AM

* Click Apply now for the location address.

Contractor Connection is a national leader of home renovation and repair. With more than 5,000 top-quality contractors in its network across the United States and Canada, Contractor Connection matches people with the best professional for repairs or renovation projects. "When Life Happens, Get Connected" Contractor Connection

Contractor Connection, an industry leader in contractor managed repair and home improvement services, provides insurance carriers and consumers a national network of residential and commercial contractors who are vetted and managed for performance, measuring quality, timeliness and customer satisfaction.

Our approved contractors specialize in emergency response, general repairs, disaster restoration, and all manner of general residential and commercial restoration and remodeling work.

We need a self-motivated, detail oriented individual that has proficient computer skills to join us as a Membership Services Coordinator.

As the Membership Services Coordinator you will have administrative responsibility for network contractors' program credentialing requirements, including obtaining deliverables, processing applications, and acting as contact person for ongoing credentialing of a geographic territory of contractors.

• Obtain deliverables from contractors on a regular basis, consistent with client standards, including but not limited to: running credit reports, receiving copies of licenses, various certifications, insurance certificates, financials, applications and application fees.
• Review and process all aspects of the contractor application, which include: application packets, status updates, references, ratings, agreements and site visit narratives.
• Audit and track contractor files to ensure compliance with credentialing requirements.
• Serve as point of contact/resource and liaison for contractors and District Managers.
• Update and maintain contractor files with current deliverables and credentialing items.
• Create and forward correspondence requesting deliverable updates.
• Uphold and project the public image of the company.
• Uphold the Crawford Code of Business Conduct and Ethics at all times.
• Participate in special projects or performs duties in other areas as requested.
• Excellent attention to detail and organizational skills.
• Good time management abilities.
• Good interpersonal skills.

In addition to a competitive salary, Crawford offers you:
• Career advancement potential locally, nationally and internationally-we have more than 700 locations in 70 countries!
• On-going training opportunities through every stage of your career.
• Strong benefits package including matching 401k; health, dental, and life insurance; employee stock purchase plans; tuition reimbursement and so much more.

Crawford & Company participates in E-Verify and is an Equal Opportunity Employer. M/F/D/V

14331